If you're a woman who wants to hide her belly fat or mid-section in general for an upcoming boudoir photoshoot, then here are two easy solutions you can put into action.
The stomach area can be an area of concern for any woman regardless of size. Weight is not the only issue why a woman may want to conceal her stomach during a boudoir photoshoot. She may have stretch marks due to a pregnancy or a scar from an operation, an unsightly tattoo, or a stubborn pooch she just can't seem to get rid of that bothers her.
If you're scheduled to have a boudoir shoot and that area is a concern for you, or if it's the thing that's holding you back from scheduling one in the first place, then below are two tactics you can use to hide your belly completely from camera.
Buy 1 Bra, Get 1 50% Off + Free 2-Day Shipping Over $70
1.) Poses That Will Hide Your Stomach In A Boudoir Shoot
Lie On Your Stomach
Poses that comprise of you lying on your stomach either on a bed, on the floor, or on some type of settee will most definitely hide your mid-section altogether. If the photographer is positioned near your head shooting you lengthwise or slightly angled, you can be propped up on your elbows or forearms, or even resting your head on your arm looking into camera.
Your Back To Camera
A pose with your back to camera either standing, sitting, or kneeling will work with your head turned to one side so we see your face in profile.
Kneel With Arms In Front
Kneel on a bed or on the floor with your arms straight supporting you in front. Your arms (and sometimes chest) will hide your stomach.
Suck In and Straighten Up
In some case you'll be able to suck in your stomach while you straighten your spine as if you had a string attached to the top of your head with someone pulling you up. This one-two combination will lengthen your torso and slim you out long enough for a couple of flattering photos.
Lie On Your Back
Lie on your back angled slightly towards camera. With legs bent and raised up a bit, this pose gives you some nice angles down the landscape of the body.
Hugging Arms
If you're facing camera, cross your arms in front with your right hand grasping just above your left elbow, and your left hand grabbing your right shoulder (or vice-versa).
Sit On the Edge
If posing in a chair or on a bed, sit on the edge so you can sit up tall, straightening your spine to elongate your torso. If you sit too far back you'll sink into the cushion or mattress which will make your body slouch, causing the excess weight around your belly to stick out even more.
Chantelle Up to 40% Off Select Styles + Free 2-Day Shipping Over $70
2.) Creative Wardrobe Choices To Hide Your Stomach In A Boudoir Shoot
The other solution to hiding your mid-section is to cover it up with tasteful articles of clothing appropriate for the photoshoot.
This can be achieved by wearing a variety of different wardrobe pieces. A camisole, chemise, baby doll, slip, bodysuit, T-shirt, stretchy top, blouse, or even a man's collared dress shirt are all options and solutions that will address your concern.
Let's go through these one by one.
Camisole
A camisole (or cami as it's often referred to as) is a loose fitting sleeveless undergarment with thin shoulder straps that covers the top half of a woman's body but is shorter than a chemise (more on that a bit later).
Camisoles come in two varieties, loose fitting and form fitting. If your goal is to hide any unwanted weight then a loose fitting camisole will do that very nicely. If you want to just cover up a scar, stretch marks, or a tattoo then you can go with something more form fitting. Either way the choice is yours depending on what you think will work best and what you're comfortable wearing.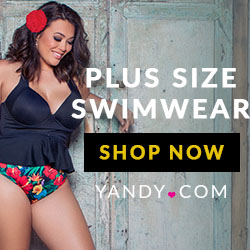 Chemise
A chemise is a loose-fitting undergarment or nightdress with a length that hits the knee or mid-thigh area. It's typically made of silk or satin with a touch of lace trim. A variation on the chemise is the…
Baby Doll
The baby doll falls in between a camisole and a chemise. It's longer than a camisole but shorter than a chemise landing just below the derriere or upper thigh area. Think of the baby doll as a sort of short nightie.
Like the camisole, the chemise and baby doll will also cover or hide your mid-section entirely, however, if you want a bit more exposure but still desire coverage, picking one of these options with sheer see-through fabric is a great option.
Full Slip
The full slip hangs from the shoulders by thin straps and will provide coverage from the breasts down to around the knee area. A full slip is similar to a chemise but differs in its use. A full slip is worn under a dress whereas a chemise is more associated with evening lounge wear or used as a nightgown.
Bodysuit
Bodysuits are a great solution if you're looking to hide skin issues like stretch marks, scars, or a tattoo of your ex-boyfriend's name you haven't had time to remove yet. They are form-fitting so if you're looking for something a little looser, one of the other options will work better for you.
T-Shirt
Using either a woman's or a man's T-shirt will work in covering up your stomach — and again, like the camisole, one can go with loose and baggy or tight and form fitting.
A variation on the T-shirt is the…
Stretchy Top
This is also a great solution with some options. In addition to providing coverage, the stretchy top allows you to expose a shoulder or two by simply pulling it down, hence the name stretchy top.
Blouse
The great thing about a blouse is that it can be used to help tell a story in your images. In other words, since it's mostly associated with business or casual-dressy wear, having pictures of it being taken off after a long day at the office revealing sexy undergarments tells a story. You get the "business woman" on the outside with the "sexy woman" underneath shot. Throw in a skirt and heels and this shot is gold.
Shop Sexy Plus Size Lingerie + Free 2-Day Shipping Over $70
Men's Dress Shirt
Like the blouse, donning a man's collared buttoned dress shirt will not only give you great coverage of an area you want to conceal, it too can tell a story. There are many situations that can be expressed with this one simple piece of clothing depending on the location.
For example, a shot of you in bed wearing one of his shirts has its own backstory that your imagination can run wild with.
Another idea that comes to mind is a shot of you in the kitchen in the morning eating or preparing breakfast in one of his shirts. This creates an entire scenario in your head that your imagination can fill in with an alluring backstory.
Just wearing a man's dress shirt lets us know that you're thinking (or fantasizing) about him, and if your boudoir session is a gift for your man, he'll surely appreciate a few shots of you in one.
If your boudoir session is a bridal boudoir photoshoot, having a few images of you in one of his shirts or wedding tux shirt will add variety and be a provocative contrast to your lingerie looks.
Wrapping Things Up
As you can see, hiding your stomach for a boudoir shoot is not a problem. Whether you use an article of clothing, creative posing, or a combination of both, being self-conscious about a part of your body shouldn't hold you back from experiencing a sexy photoshoot.
Just be sure to discuss the issue with your photographer beforehand so you can both plan accordingly and have the time to buy something in advance so you're ready on the day the camera starts clicking.
If you found this article helpful be sure to pass it on to someone who might find it useful as well, and if you're interested in a boudoir shoot in the southern Virginia area you can contact me through my website at…
And remember…
"Of all the liars in the world, sometimes the worst are our own fears."
Charles Mitri
Related Articles
Plus Size Boudoir Outfits That Make You Look Thinner
Visit www.BellaMitriBoudoir.com